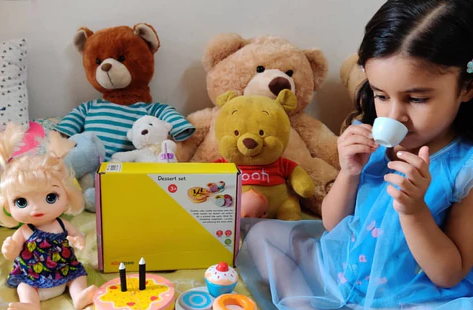 Wouldn't you agree that there are few things as universally enjoyed as card games? Whether you are travelling with children, hosting a Diwali party, or prepping for family game night, a pack of cards is sure to be a staple!
After all, playing cards hones a child's cognitive and motor skills, makes room for device-free quality time, and is fun for toddlers and grandparents alike! 
But perhaps, you're bored of the standard set of cards and common games like Solitaire, Old Maid, or Speed. Which is why we at shumee have been designing unique sets of cards that are both accessible for young children and enjoyable for adults.
While coming up with each of these sets, we also brainstorm cool ideas for card games that kids would love. Read on to find out what some of these are!